The Challenge
As a non profit organization, Care Options Network, generates revenue through membership renewals and sales. On an annual basis, the team has to come up with creative ways to engage and retain our new and current members. Each year we record membership renewals and cancellations. We noticed a drop in associate level memberships (businesses) and our focus was to increase customer (or member) retention and ask for referrals.
My Process
I attended a Behavioral Design Workshop by The Team W, and learned that one thing that motivates people is the need to belong. Ever since I started at Care Options Network I had heard some of our members say they wanted to be a part of the network for the connections they had with other industry peers. It made me realize that their testimonials could be valuable in attracting new members. The best recommendation is a recommendation from a friend. IN a brainstorm on how to collect testimonials and get people inclined to share, led to the creation of the "Why I'm In Care Options Network" email campaign. In an email blast I asked for members to submit a brief testimony to tell us why they were in Care Options Network. A testimonial gave them a chance to have their name and company logo featured in Network News, our weekly email newsletter.
The Results
Two hours after I sent the email blast to promote "Why I'm In Care Options Network", I got our first testimonial! In total I received eight testimonials from longtime members who continued to renew their memberships. The Network News email blast that featured the testimonials had a 27% open rate with 208 out of the 450 openers clicking through the email.
Email blast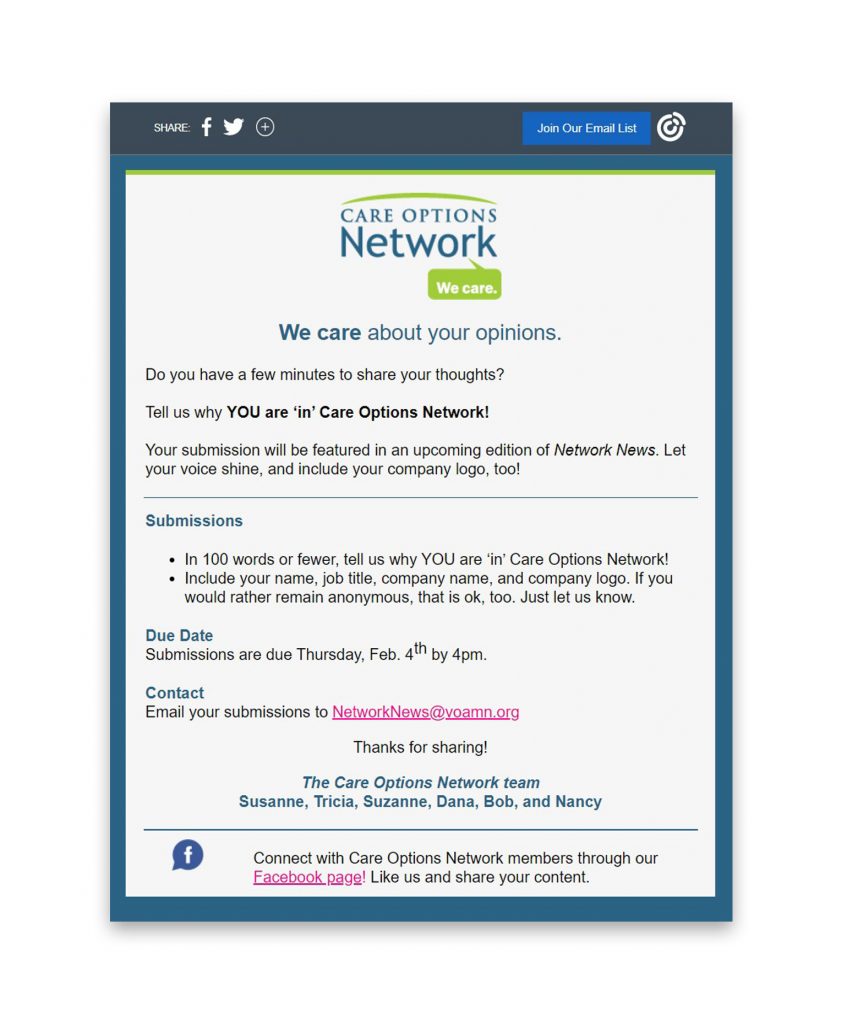 Advertisement placed in Network News, a weekly e-publication for Care Options Network members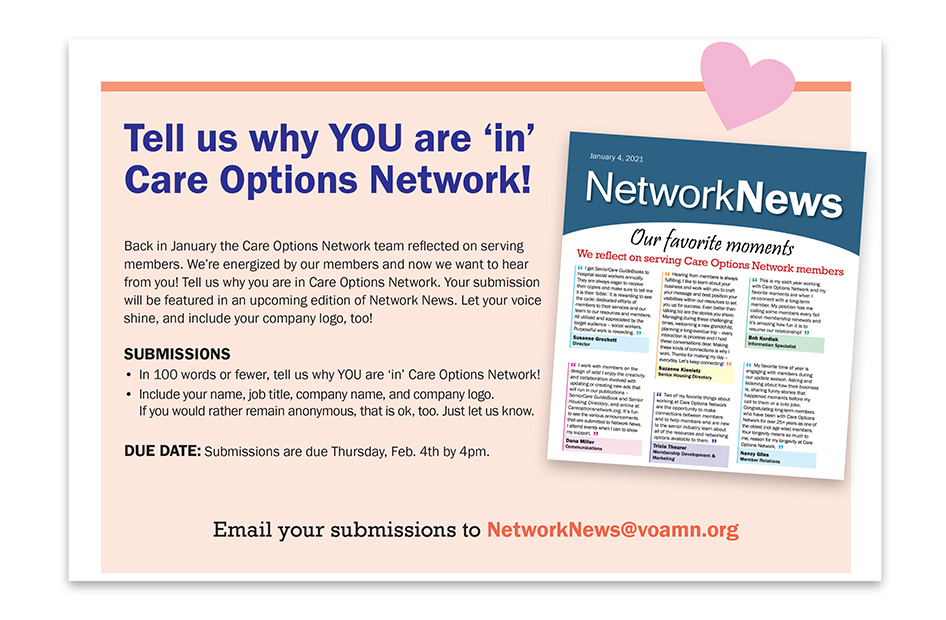 Testimonials were published in Network News, a weekly e-publication for Care Options Network members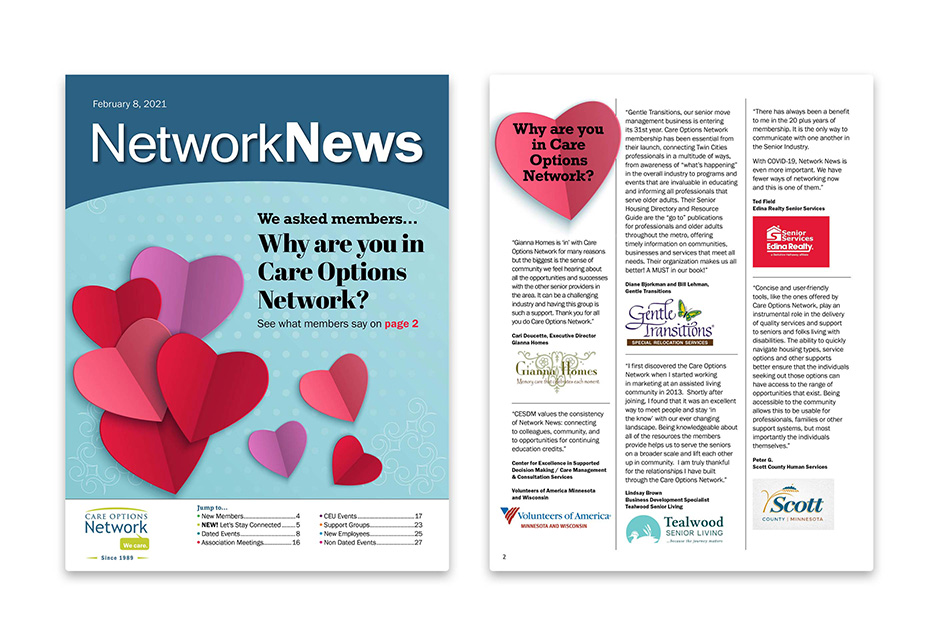 Facebook post