The Challenge
At Care Options Network, our clients are professionals that work in the senior care industry. These clients are hospitals, senior living communities, and businesses that serve older adults. The industry took a hard hit when Covid-19 came upon us and it was in our best interest to reach out to our members to see how we could serve them during a challenging time.
My Process
In the Twin Cities, senior housing and senior care services is a noncompetitive niche market – it's made up of many frontline workers who have been in healthcare / human services for years and are in the business to help others. The Director of Care Options Network saw an opportunity for the industry to stay connected and engaged through Network News, a member contribution e-publication. Together we created "Let's Stay Connected", a new section within Network News where members could submit announcements on how they were responding to the pandemic and include their logo to advertise their business. To promote "Let's Stay Connected" I created and distributed an email blast to all Care Options Network members. In addition, my team and I made phone calls to our members. Most of the people we reached out to were so appreciative of us for reaching out to see how they were doing.
The Result
The email blast we sent had a 28.2% open rate with 38 out of the 488 openers clicking through the email. Our first e-publication featuring the new "Let's Stay Connected" section had a total of 16 submissions. We saw the most engagement in May 2020 but continue to see members sending in submissions.
Email blast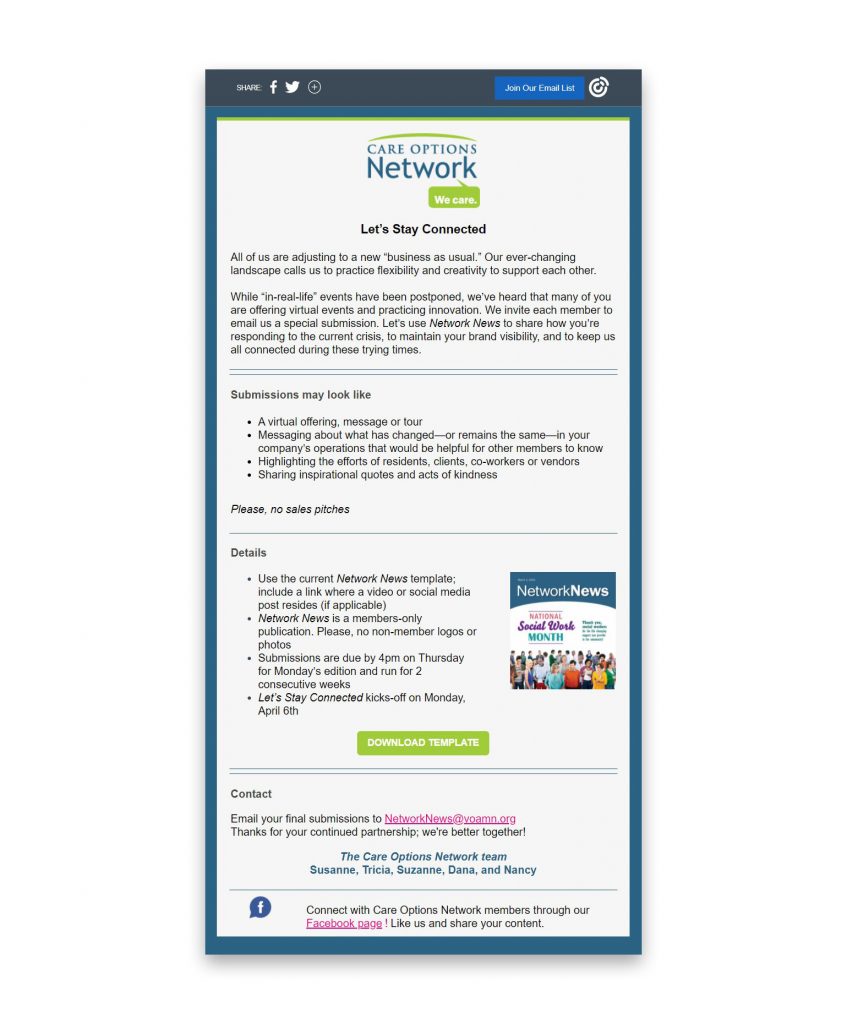 Advertisement placed in Network News, a weekly e-publication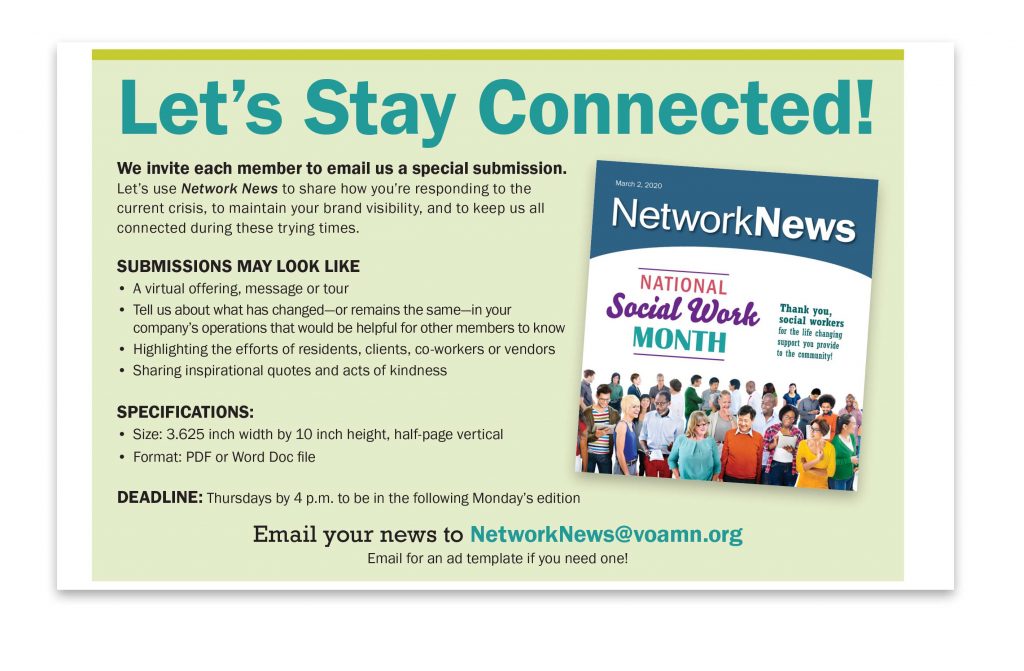 Submissions from members were published in Network News, a weekly e-publication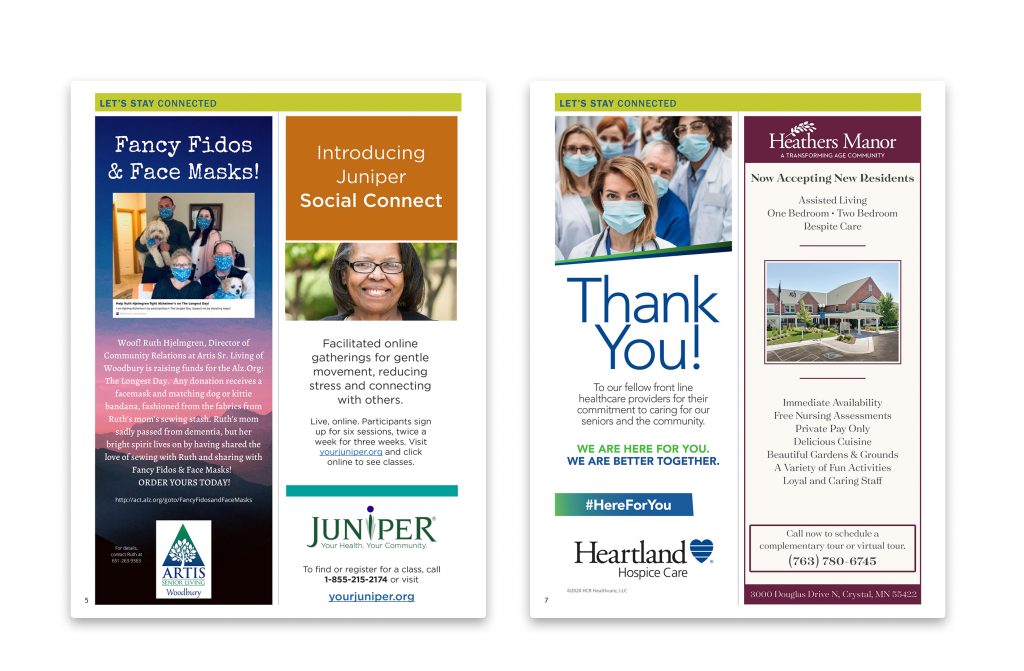 Facebook post