As a Communication Specialist at Care Options Network, I work closely with the Director to craft our brand messaging and visual identity. I design, write, and create print and digital marketing pieces.
I designed the front covers of The GuideBook and The Directory. The images reflect the audience that Care Options Network serves.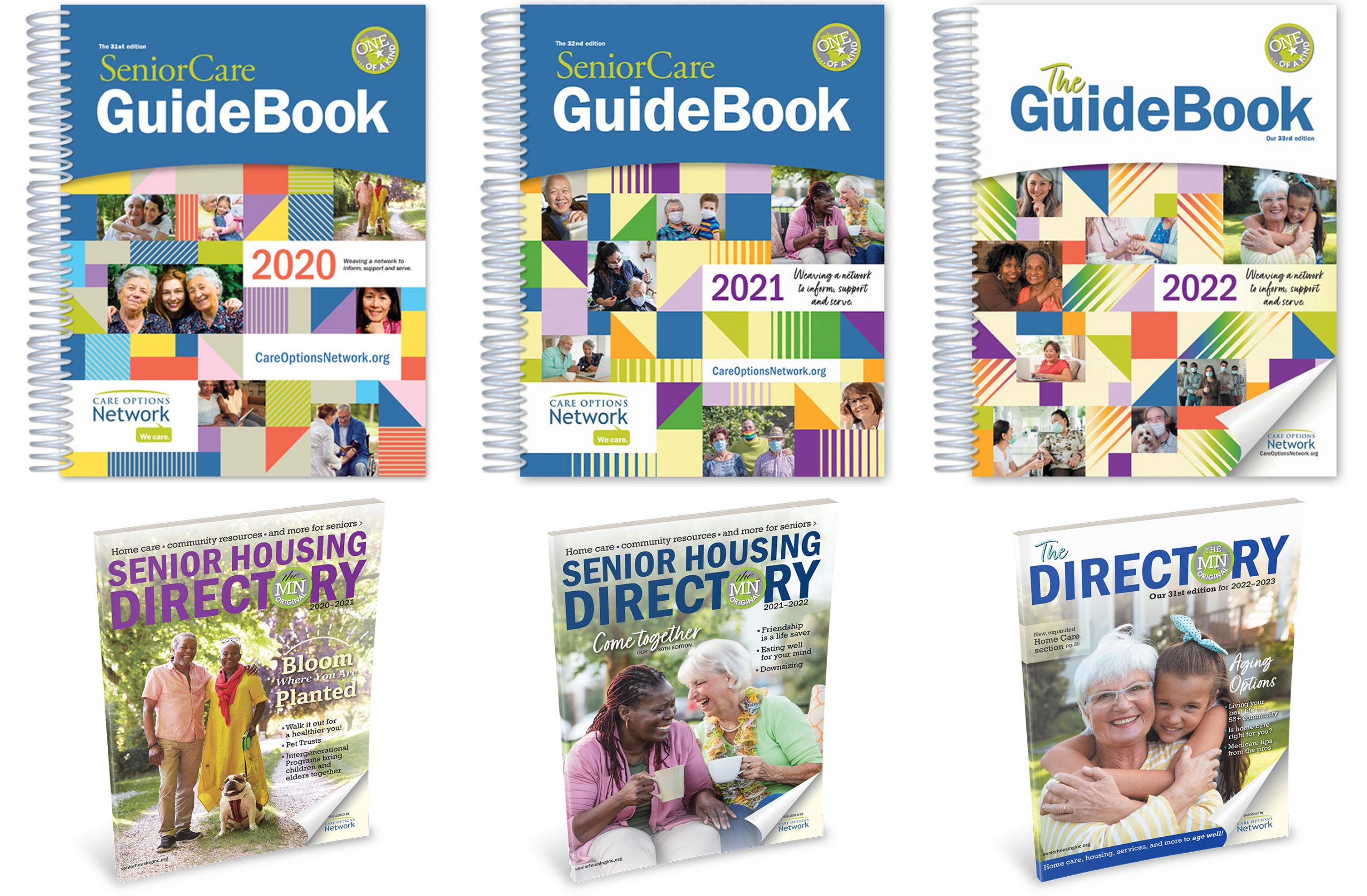 I created a brochure for new members of Care Options Network. The information inside the brochure gives an overview of Care Options Network and membership services and resources.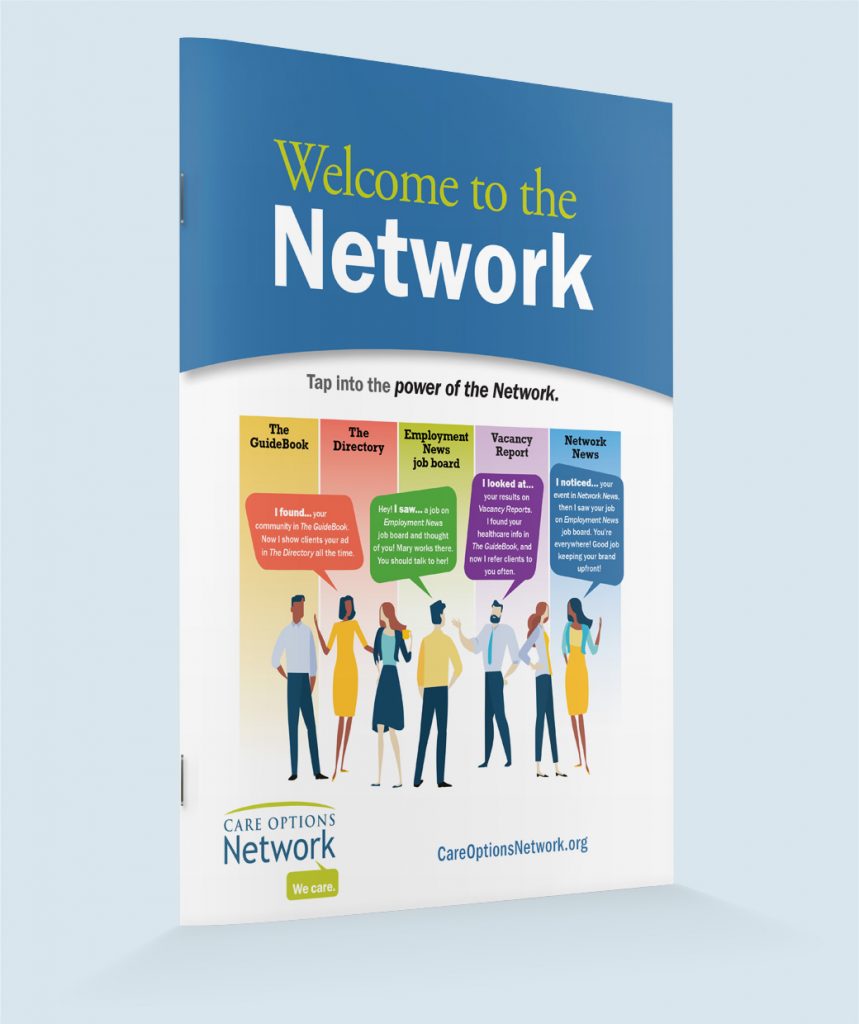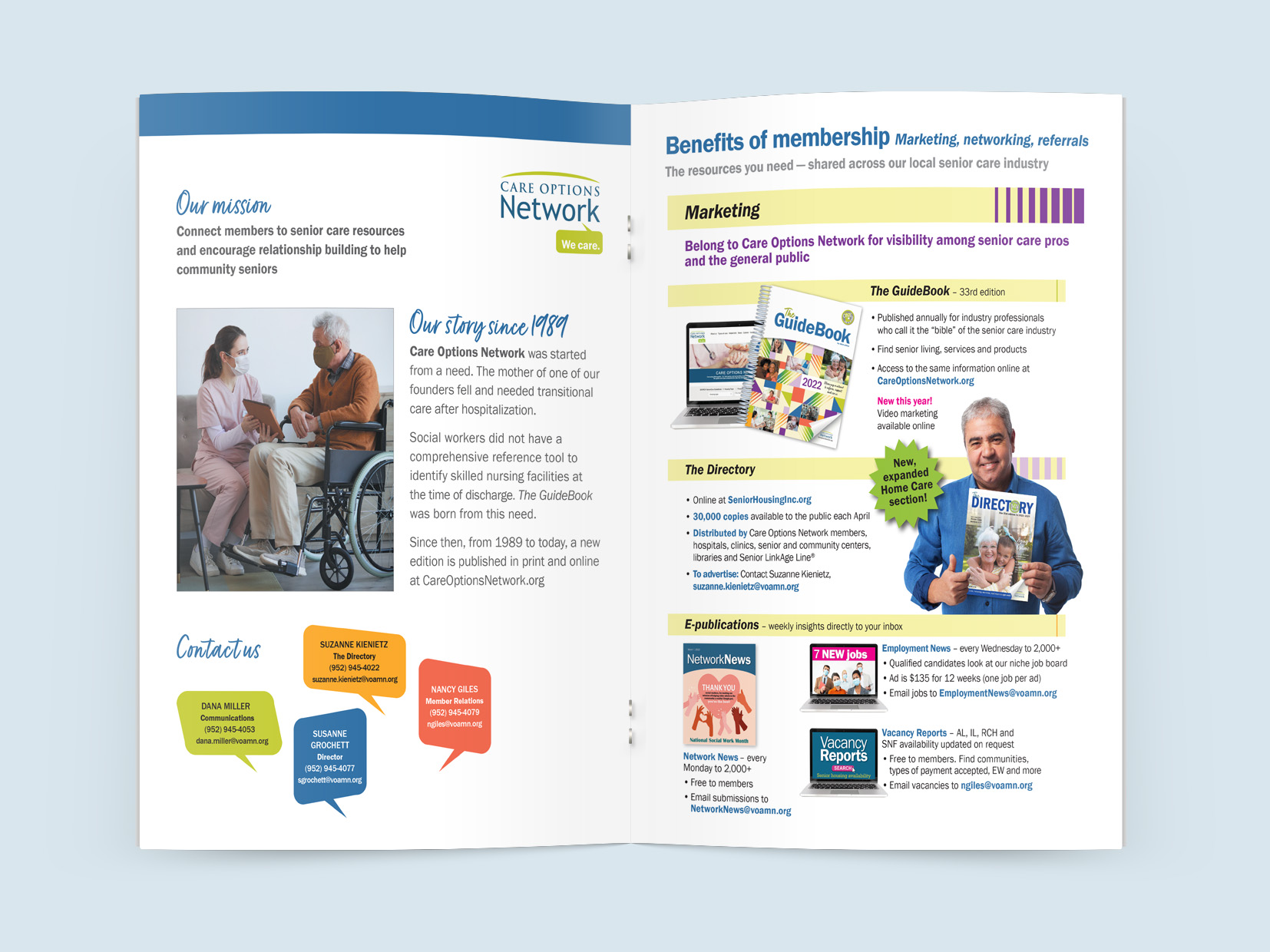 Members of Care Options Network receive Network News, a weekly e-publication. I took information from our member satisfaction survey to create content that encourages engagement and promotes awareness of the resources available to them.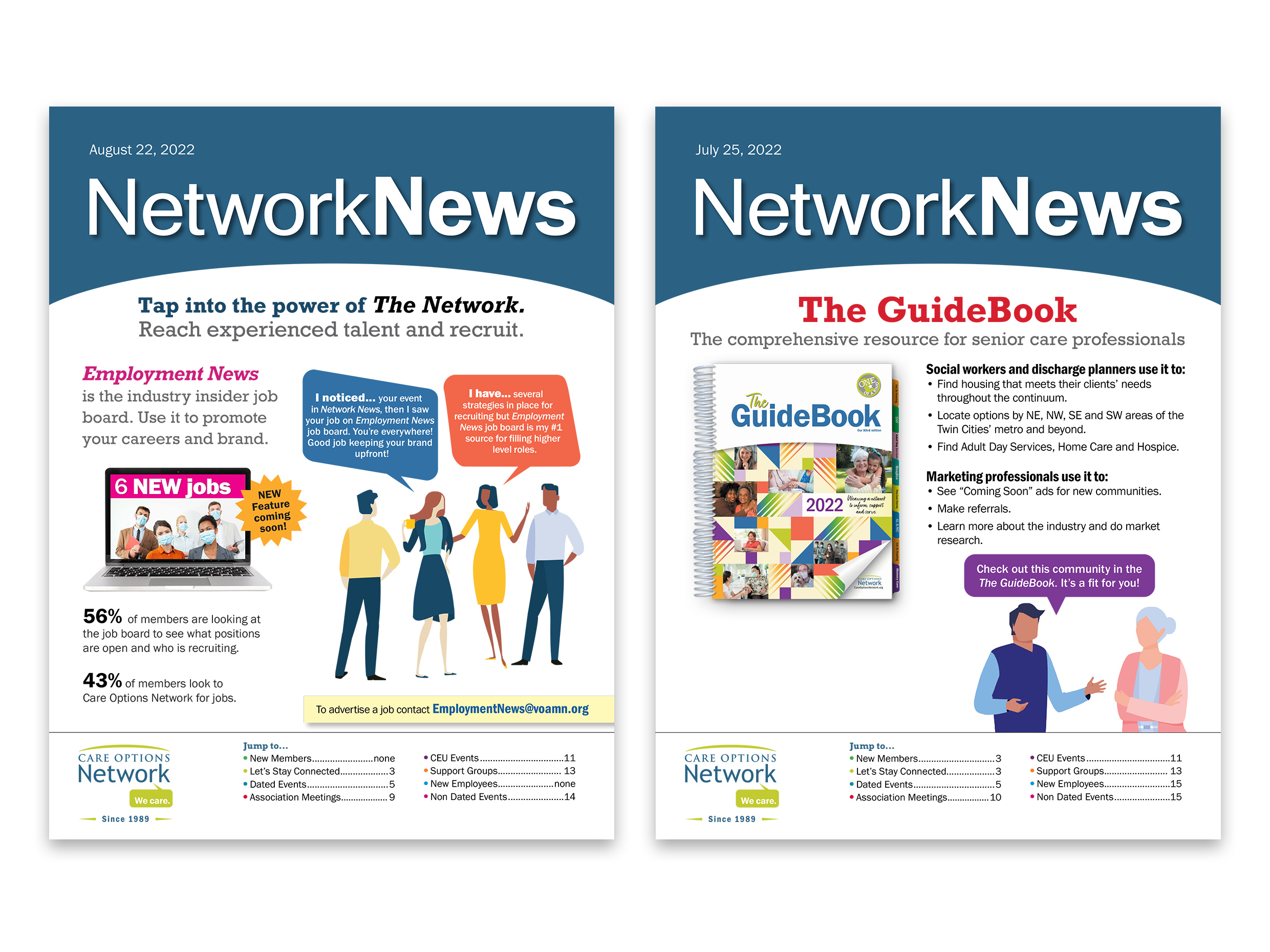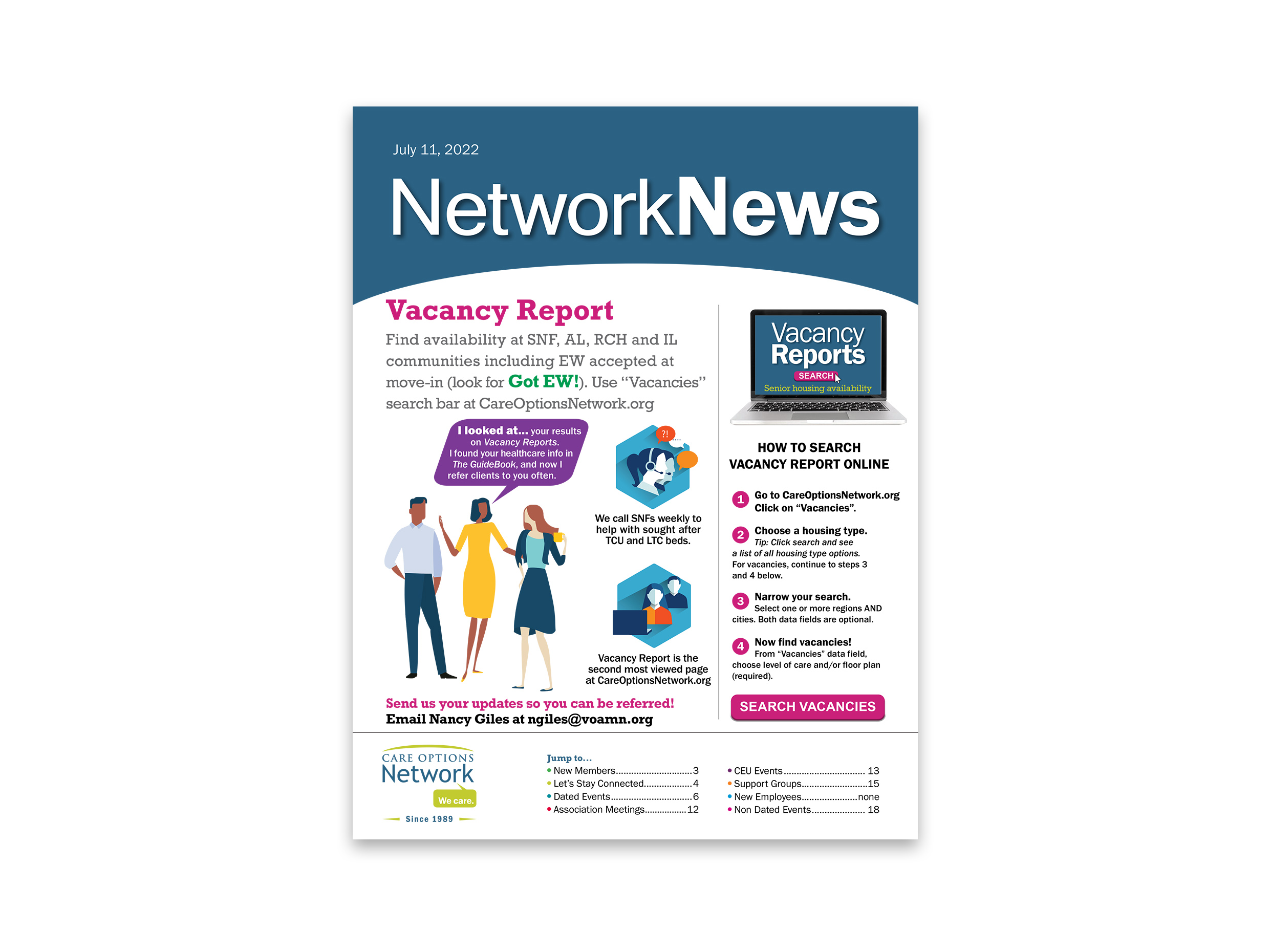 Network News is emailed to members and posted on Care Options Network's FaceBook page. Our brand voice is compassionate, informative, and relevant to our readers. The content I create expresses appreciation to members of Care Options Network and support by directing them to our helpful resources.