I managed illustration for magazine articles by commissioning talent, establishing project requirements and deadlines, and negotiating payment.
Cityscape Illustration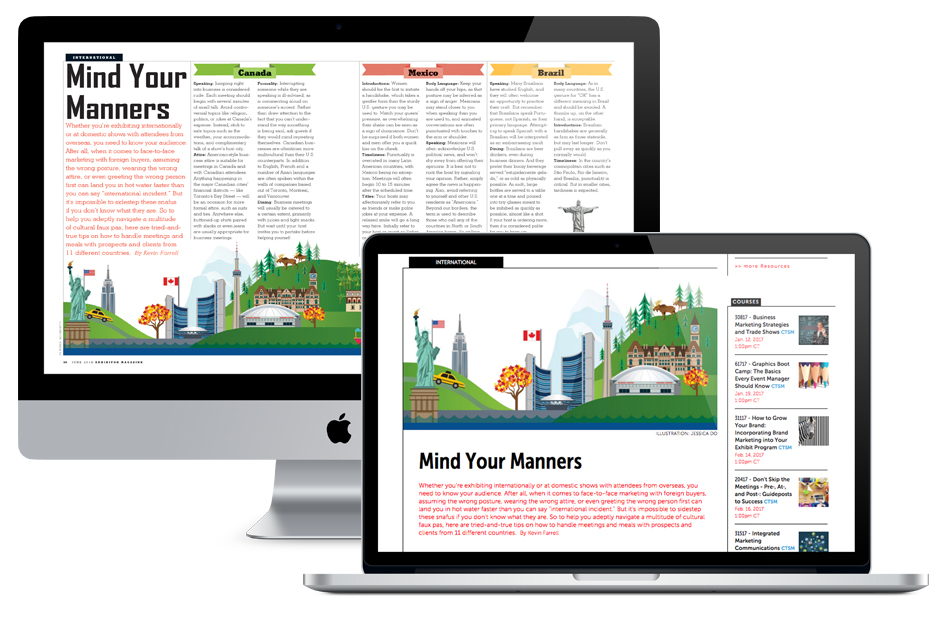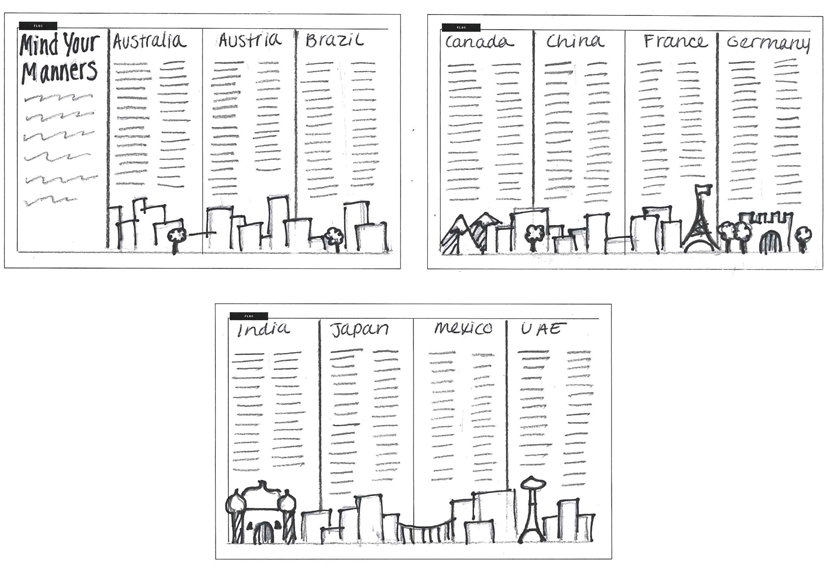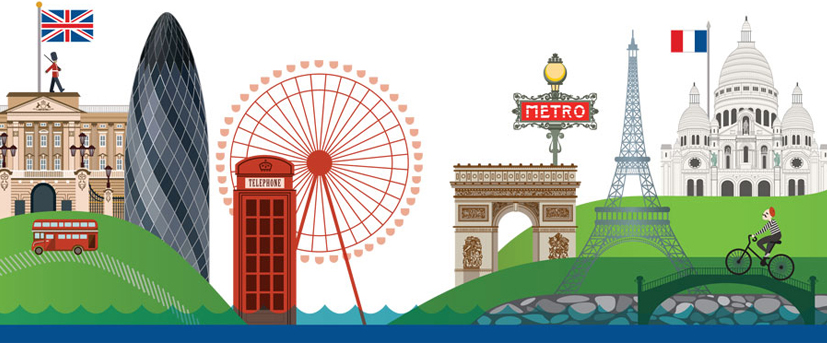 This article features tips for exhibiting internationally. The tips focus on cultural faux pas, providing advice on topics such as language, attire, and dining in various countries. The idea behind the illustration is that we're taking the reader across the globe through a continuous cityscape. To represent each country mentioned in the article we chose popular landmarks, country flags and cultural icons. Through a Google search we came across the portfolio of Jessica Do, a San Francisco based illustrator that specializes in cityscapes. We worked with her to come up with subtle details, such as the mariachi guitarist in Mexico and the cherry blossom trees in Japan, to make each country distinguishable.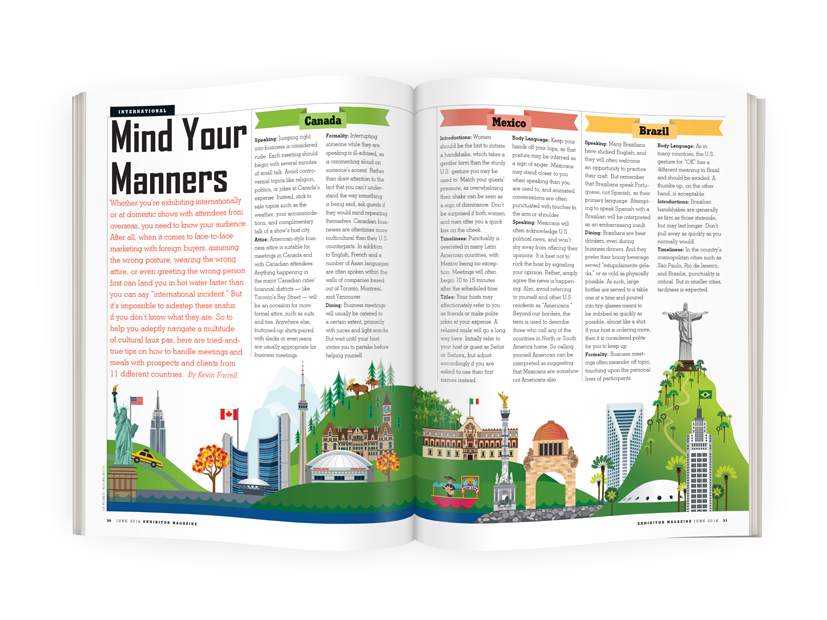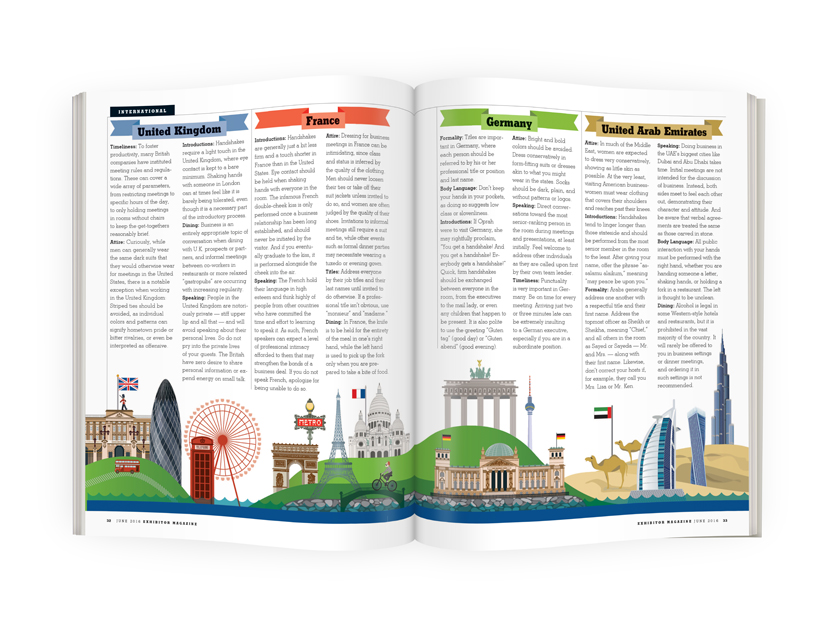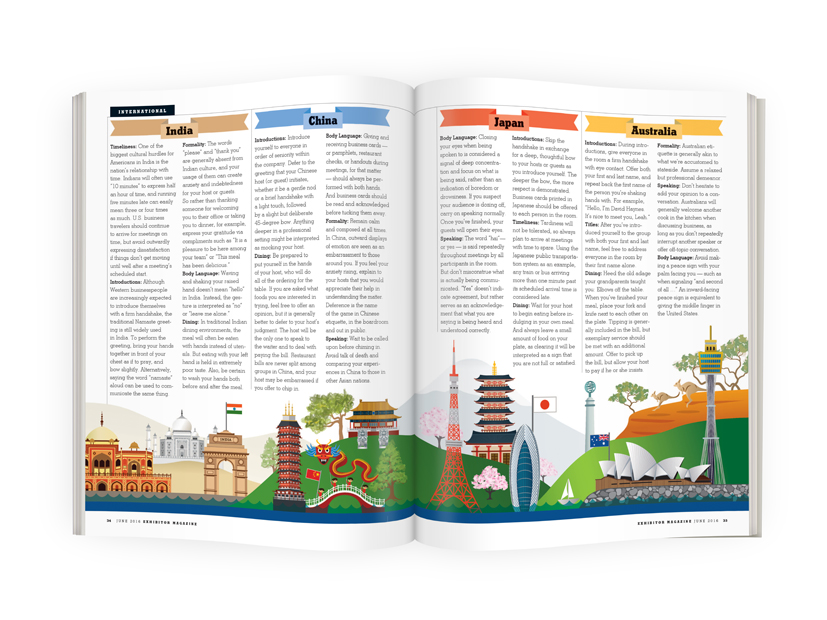 How-to Diagram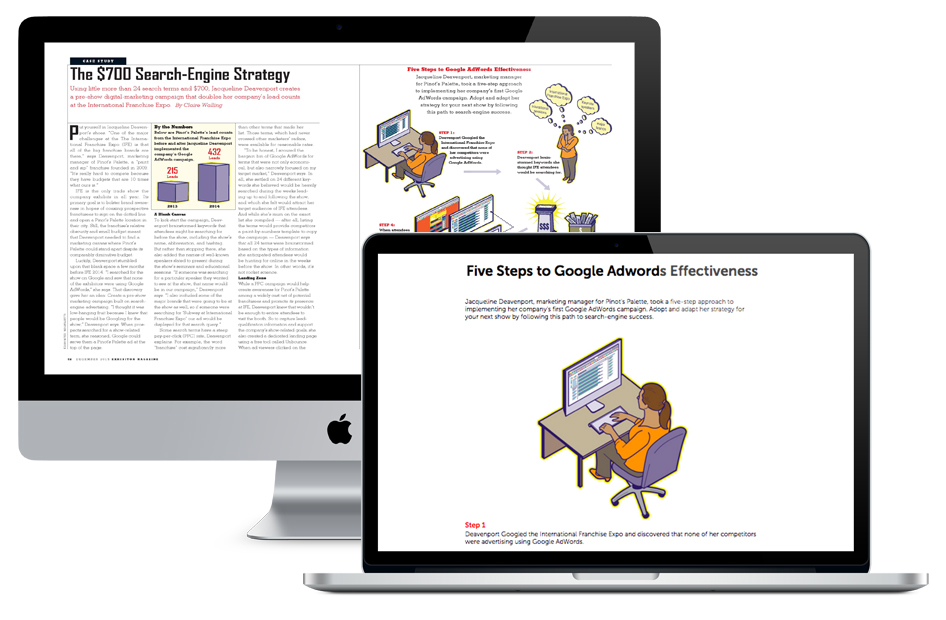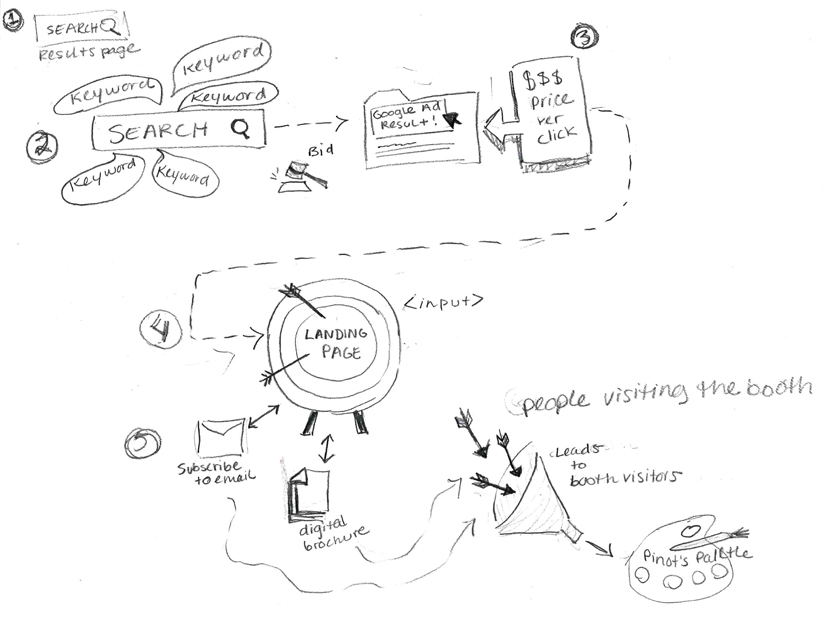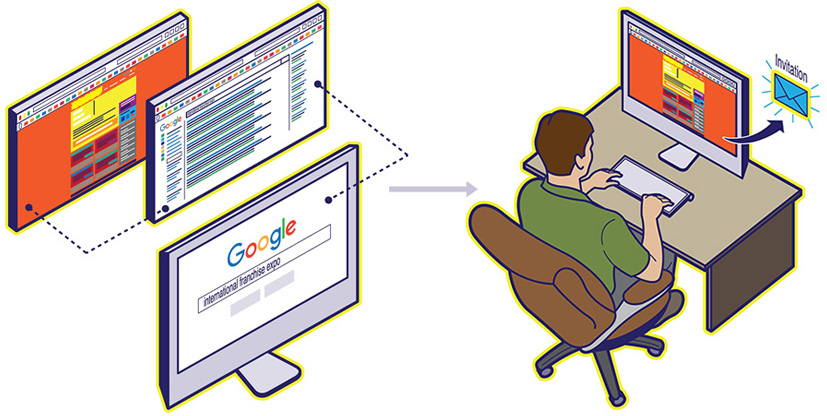 This is an article on how to create a marketing campaign built on search-engine advertising. First, I had to research and understand how Google Ads work. While learning about Google Adwords, I discovered that a diagram was the best way to explain search-engine strategy to others. I sketched out some rough ideas for a diagram and shared them with Colin Hayes, our commissioned illustrator for this project. Colin and I worked together to come up with ways to depict examples mentioned in the article.