The Challenge
A 20 year work anniversary of two coworkers was approaching fast. Exhibitor Media Group was planning a surprise party and I was asked to design two posters.
My Process
Before starting, I gathered a few quirky facts about each individual from other colleagues. I wanted the posters to reflect each person's personality. Since Mark started his first job at the company in 1995, his poster focuses on events that happened during that year. I also wanted the style of his poster to feel like a design from the 1990s. Kay's poster on the other hand, was inspired by album covers of the 1960s. My goal was to make her look like a rock star and emphasize the many characteristics and skills that define her role at our company.
Inspiration for Mark's poster: I stumbled upon a Grateful Dead concert poster and was inspired by the gradient background and screen printed lettering. I wanted Mark's poster to resemble a newspaper but with a fun, 90's vibe.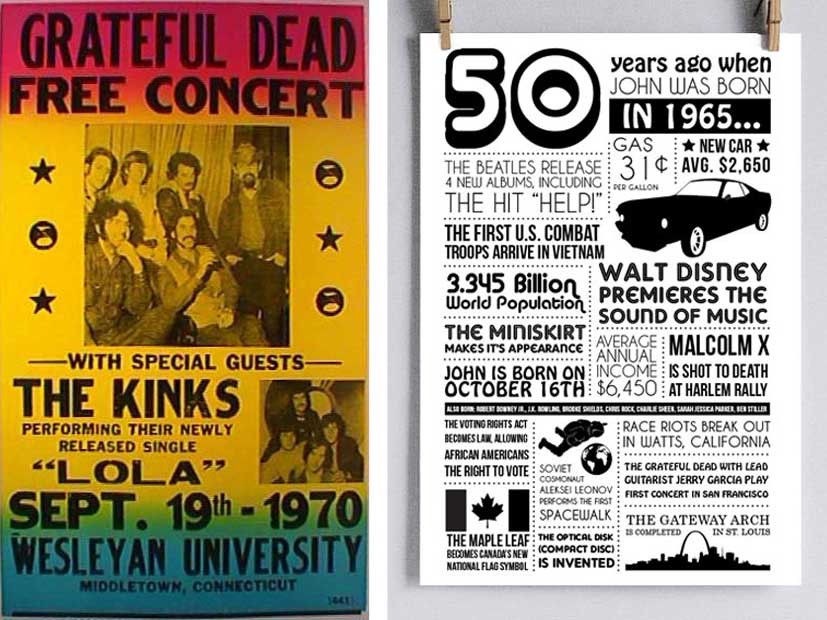 Pencil sketches before creating the poster in Adobe InDesign.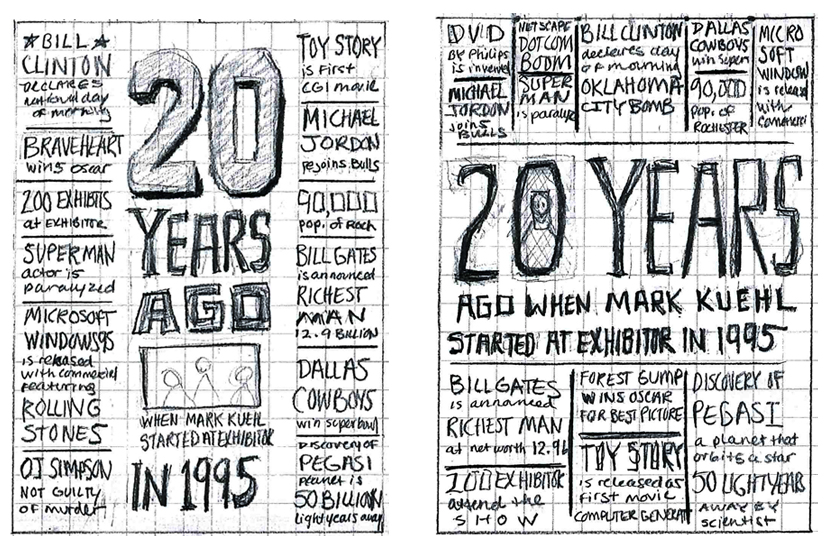 Inspiration for Kay's poster: Music posters and album covers were inspiration to Kay's poster design. I was drawn into the playful typography and the overlay of color in both of these examples.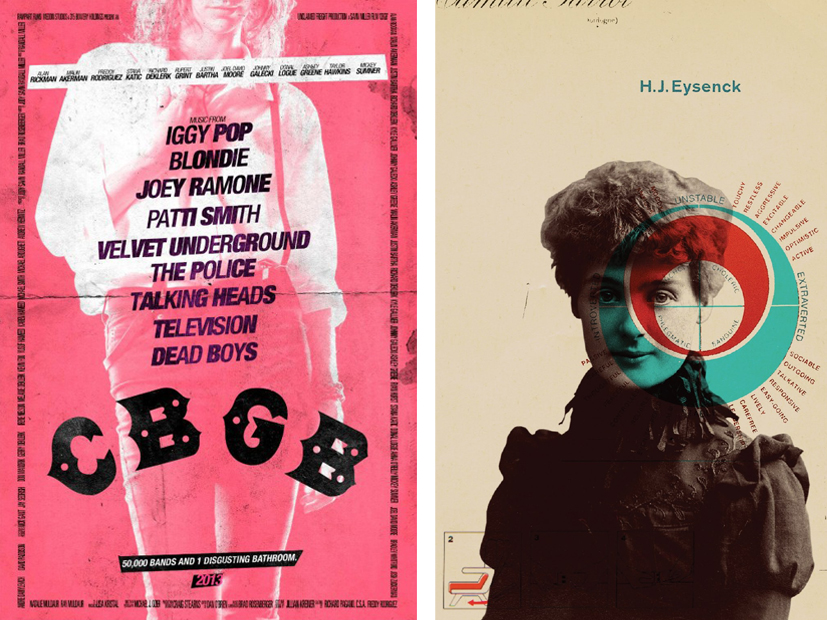 The Result
The posters were revealed and displayed at a surprise party for the two veterans. Both recipients were elated by their gift of nostalgia.

Mark's Poster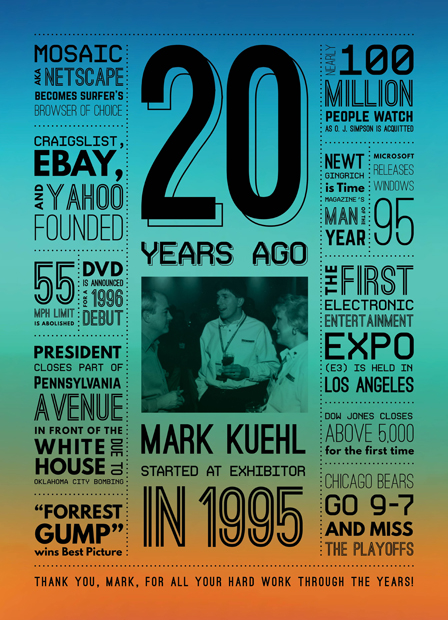 Kay's Poster