The Challenge
Philosophy Consulting, a start-up that helps businesses with corporate strategy, needed an identity.
My Process
I interviewed my client to gain a better understanding of what his business does and where he hopes his firm will be in the future. I learned that Philosophy Consulting works with other businesses to develop strategies that help them accomplish corporate goals. What sets the firm apart from other consultants is a critical thinking and analysis approach to solve complex business challenges. My client liked the idea of incorporating a nautilus shell into the design. Its infinite golden ratio spiral seemed like a fitting symbol for the firm's philosophy.
My work always starts with paper and pencil. These are some sketches and ideas I had for logo designs.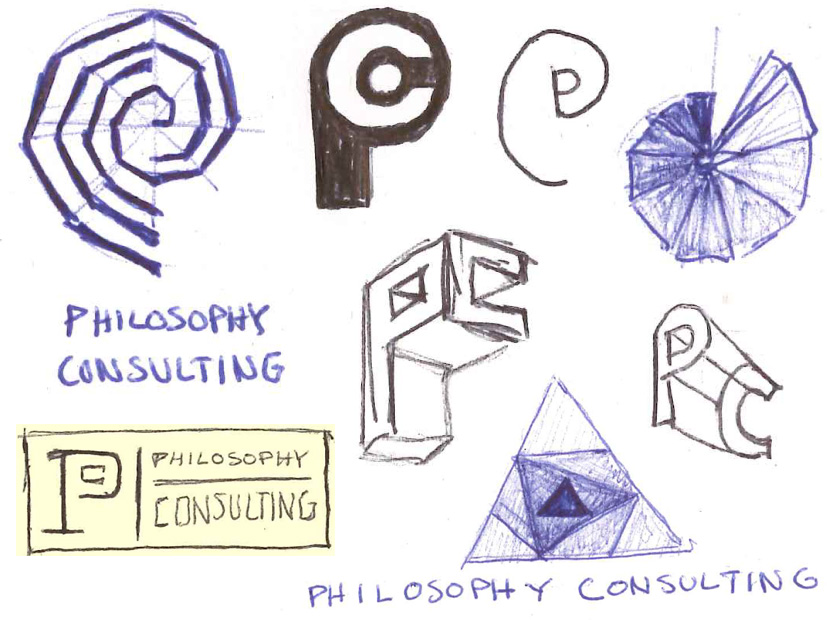 I narrowed my sketches down to three designs that I felt were the strongest in concept. I created the three logos in Adobe Illustrator and presented them to the client.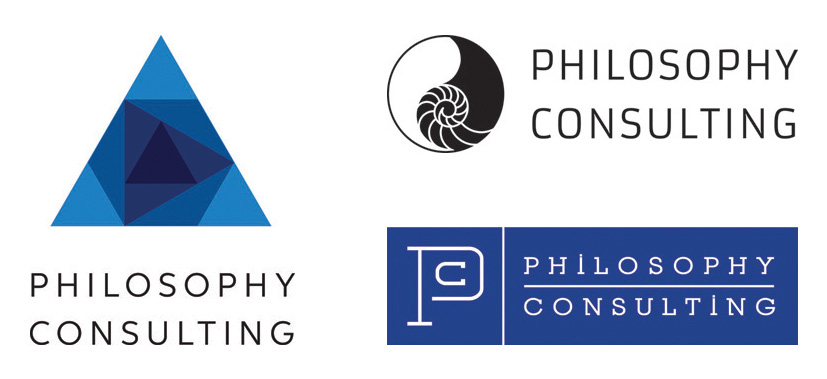 The Result
The final logo ended up being a combination of two designs. The client thought the nautilus shell within the yin yang symbol was really eye-catching. He was also fond of the typography I used in another design concept, so we incorporated both into the final design.

The Philosophy Consulting identity has since grown into a Facebook and LinkedIn page connecting the company to other businesses in need of their services.
"I was very impressed with Dana's ability to draw out my requirements and design goals while creating a logo for my consulting firm. She did an excellent job of making the logo visually appealing while at the same time capturing the character and purpose."

Matt Durski, MA, PMP, Founder of Philosophy Consulting