The Problem:
A friend approached me for a flag design. I had never designed a flag but was really excited to have the project on my resume. She was competing in Relay Iowa, a non-stop relay across the state of Iowa, and wanted a flag to represent her 11 person team.
My Process:
We immediately got to work as she needed the design done in just a few days. She had ideas in mind on how the flag should look. I took her ideas and refined them to create a clean design. The final design was sent to her mother, a talented seamstress, who was able to bring my work to life in the form of a flag. The colors used on the flag were ultimately chosen based on what she could find in the fabric shop.
Some color exploration for the design.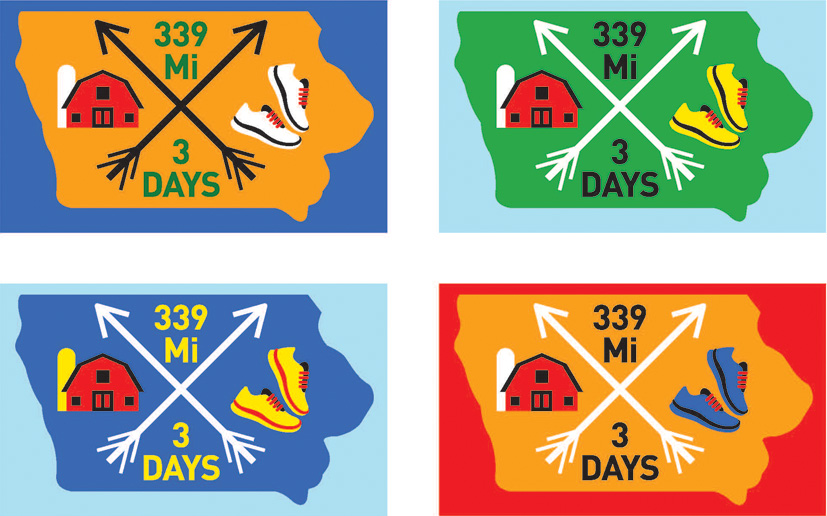 The Flag Design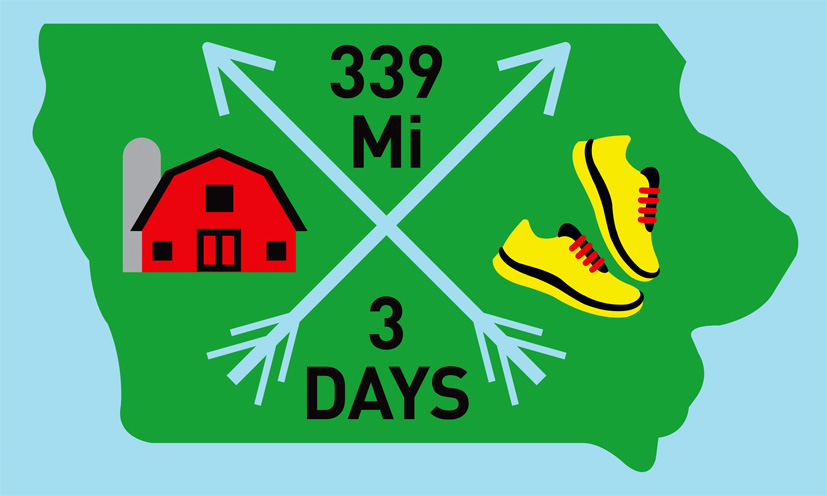 The Result
The flag successfully traveled 339 miles across Iowa! It also made for an epic photo finish at the end of the journey.